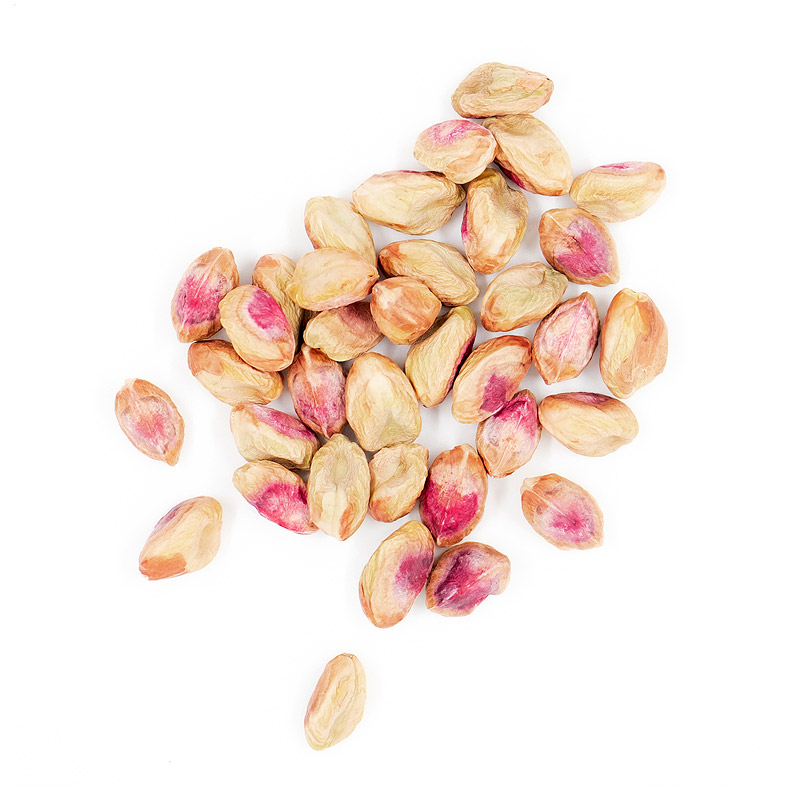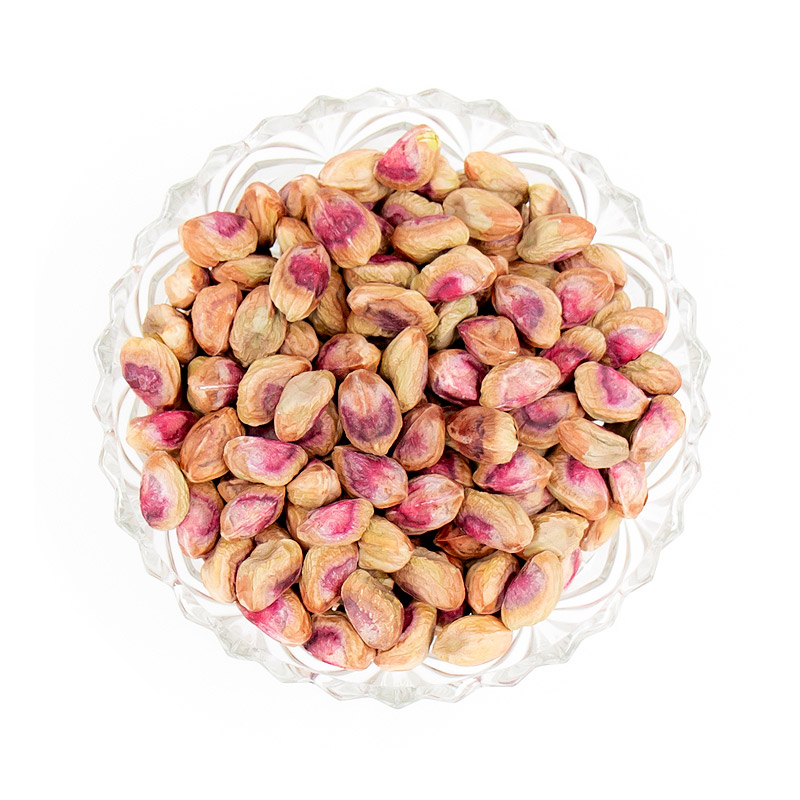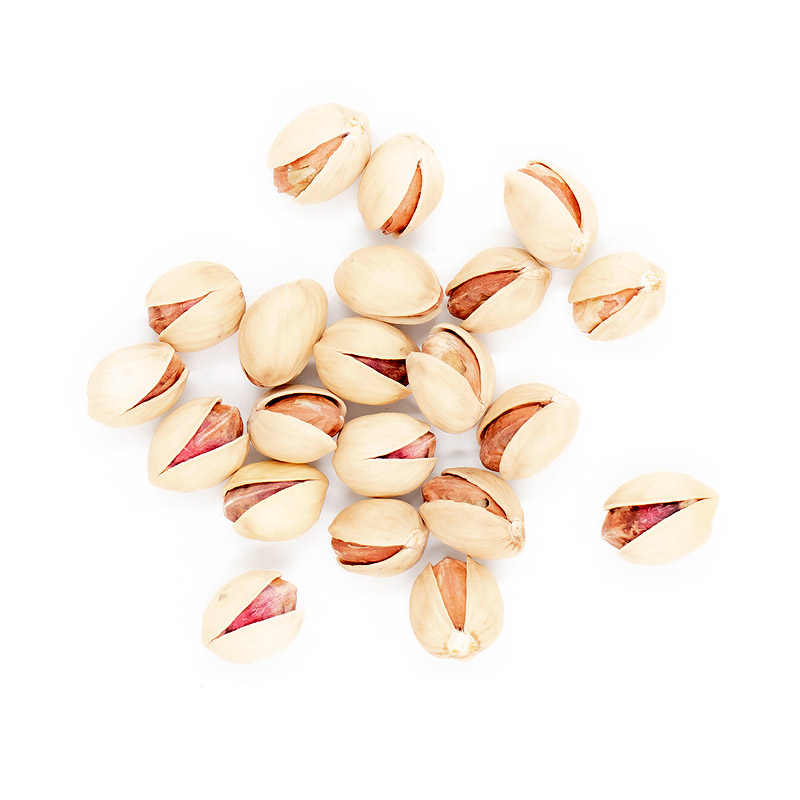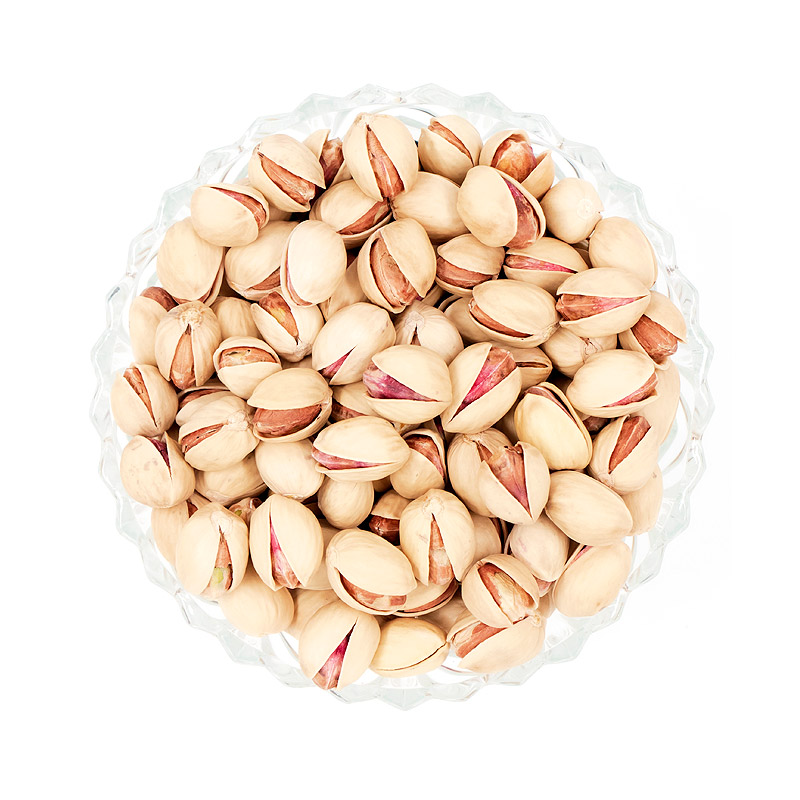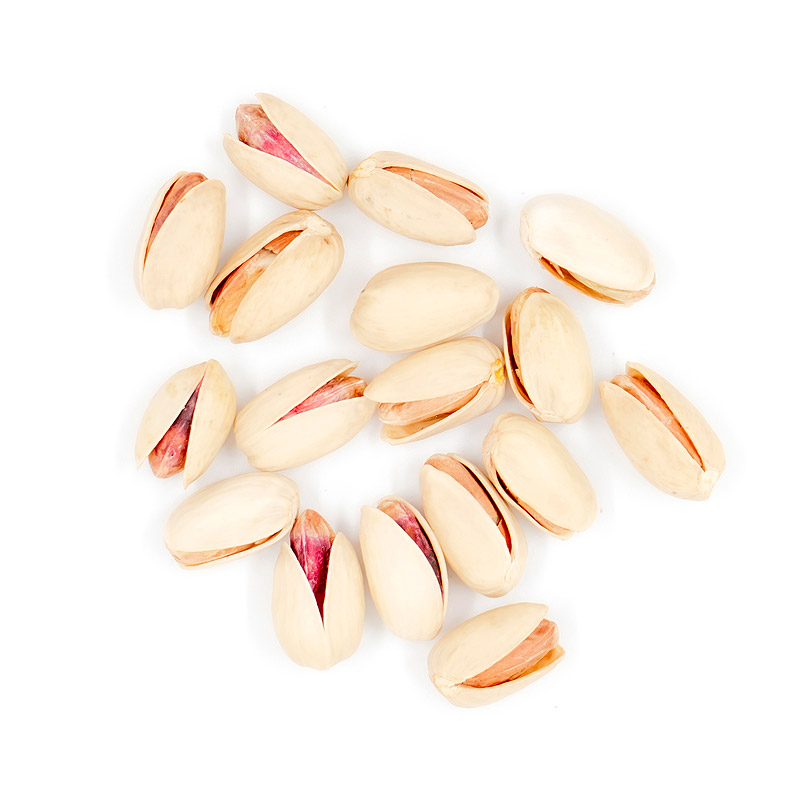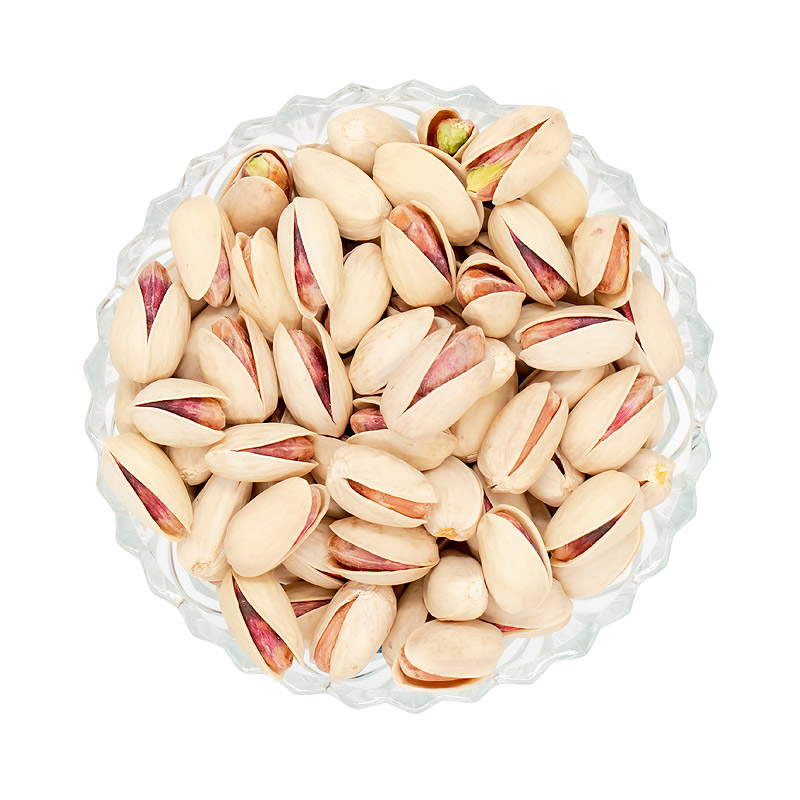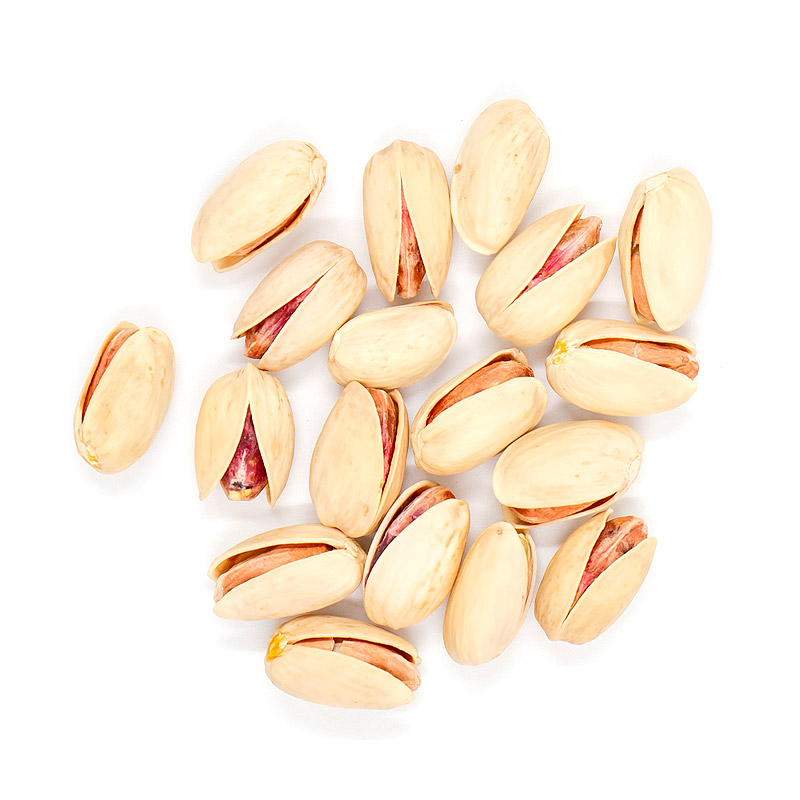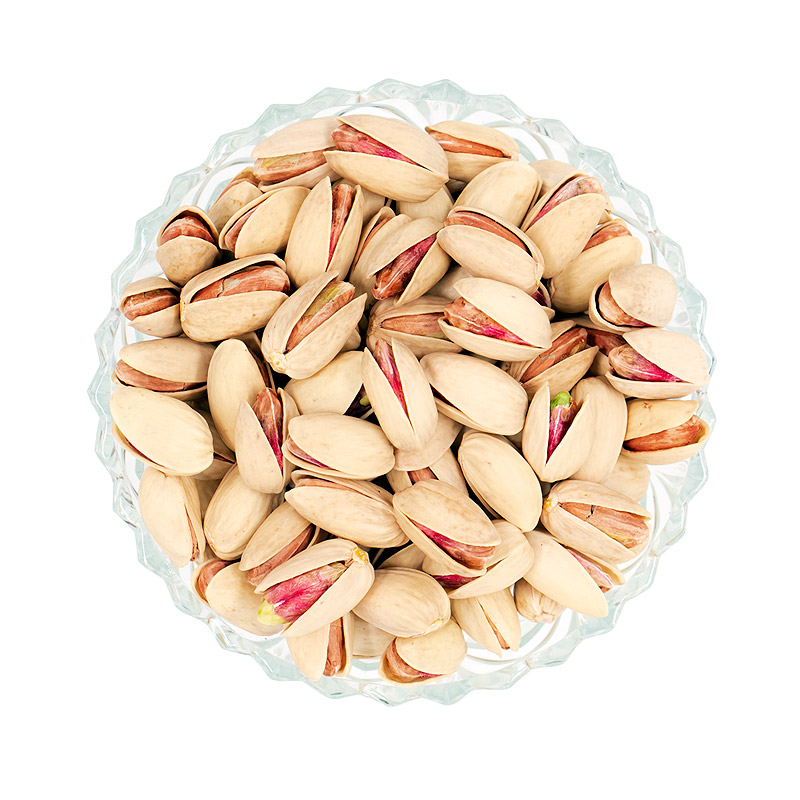 Pistachio is widely cultivated in the Middle East and the Mediterranean area, though it's believed to be indigenous to Iran. Iran, specifically Kerman province, is the number one exporter city of pistachio in the world. The unique taste of genuine Persian pistachio is unrivaled all around the globe. In Iran, pistachio is considered a luxurious delicacy, often consumed during special occasions such as Norooz (New Year) holidays or the Yalda night (the winter solstice). The kernel is often consumed as a snack in fresh or roasted form. It is also commonly used in various traditional desserts and cookies such as baklava, and modern sweets like ice-creams and many kinds of cakes. Pistachio contains high amounts of unsaturated fat, proteins, dietary fiber, and potassium.
According to its shape, size and breed, the Iranian pistachio is classified into three groups: Round, Long, and Jumbo.
Round or Fandoghi pistachio is smaller compared to the other types.
The long type pistachio is subdivided into three types of Ahmad Aghaei, Akbari, and Badami pistachio. Ahmad Aghaei is medium in size and has a lighter shell compared to the other two types. Akbari pistachio is the largest size in the long type. Badami pistachio is the smallest of the three with a slightly darker color shell.
Jumbo or Kale Ghoochi, is the largest cultivar of Iranian pistachio. Higher amounts of fat compared to the other cultivars gives Kale Ghoochi its unique and intense taste.
In addition to naturally open mouth pistachios we can also offer closed mouth pistachios in all above mentioned varieties and in various size groups.
Pistachio Kernels come from closed mouth pistachios of all above varieties based on customer request. Pistachio slices and powders are also products we can offer.